Diese Veranstaltung hat bereits stattgefunden.
AI Literacy – A Key Ingredient for Innovation
November 16 @ 16:30

-

18:00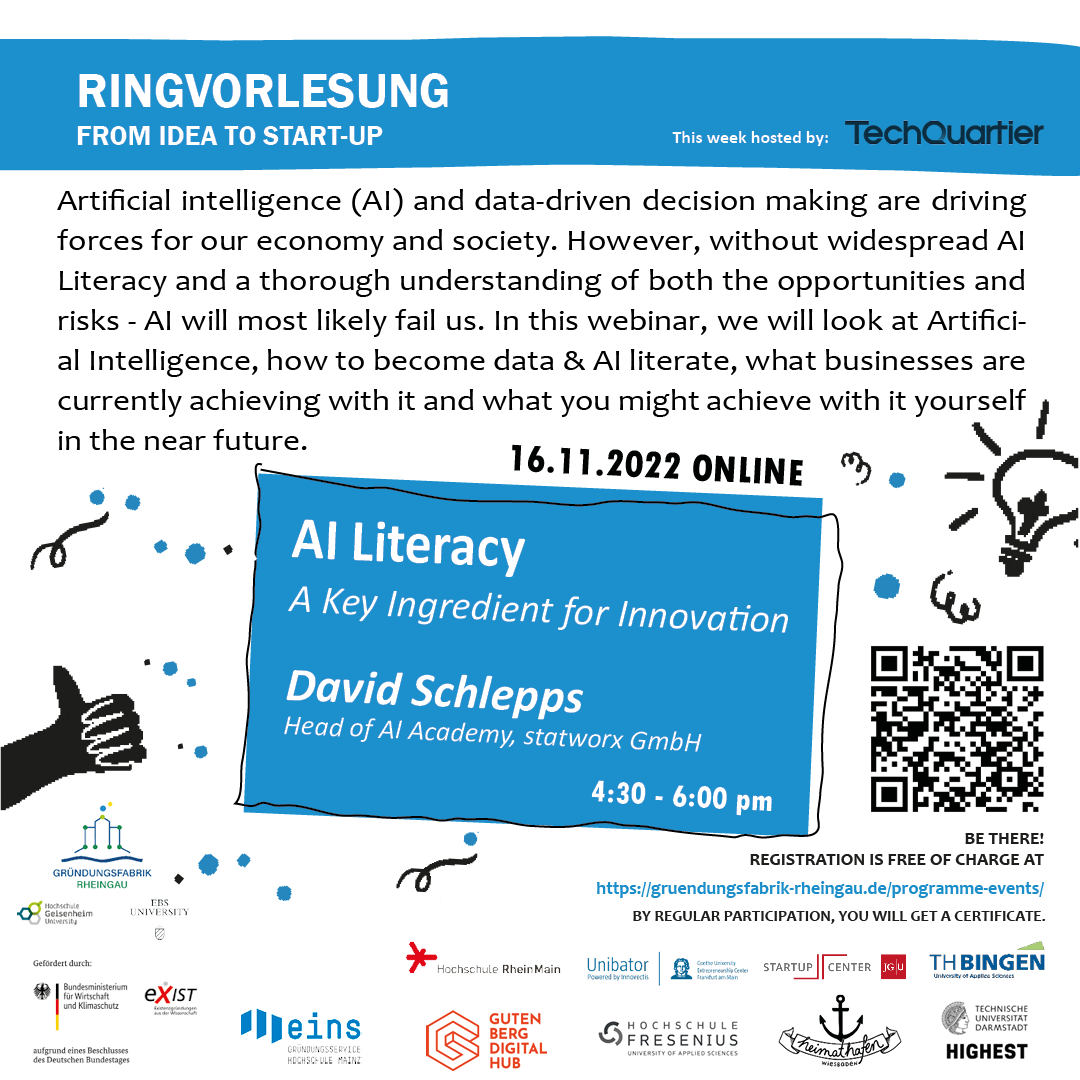 Artificial intelligence (AI) and data-driven decision making are driving forces for our economy and society. However, without widespread AI Literacy and a thorough understanding of both the opportunities and risks – AI will most likely fail us. In this webinar, we will look at Artificial Intelligence, how to become data & AI literate, what businesses are currently achieving with it and what you might achieve with it yourself in the near future. Looking at key types of application and ways to monetize data, we will achieve a better understanding of the current state of the art.