Diese Veranstaltung hat bereits stattgefunden.
No hitch in your pitch – the art of successful pitching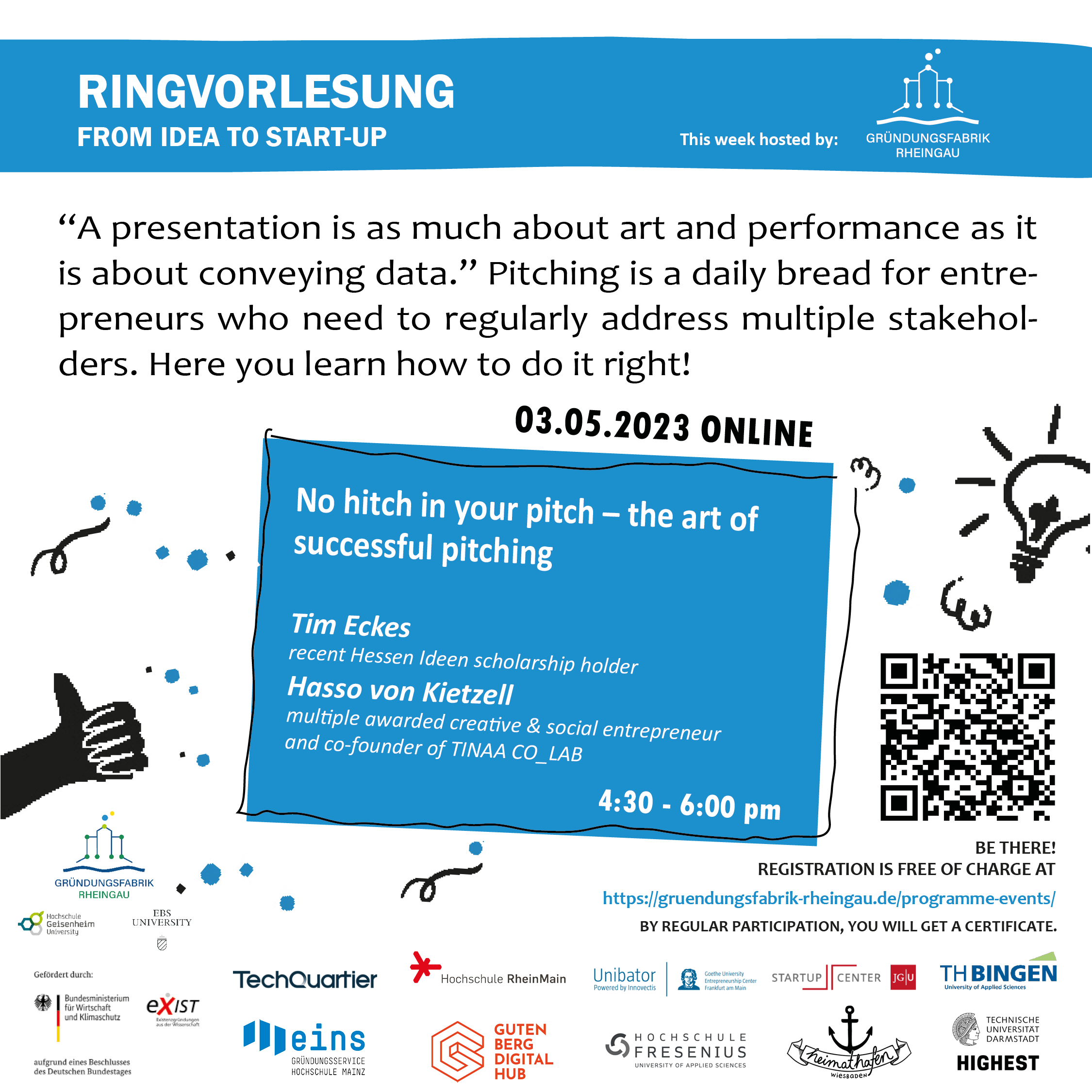 "A presentation is as much about art and performance as it is about conveying data." Pitching is a daily bread for entrepreneurs who need to regularly address multiple stakeholders, although it may be a bit challenging at the beginning of one's entrepreneurial journey and branding. Join us to meet Tim Eckes – a recent Hessen Ideen scholarship holder – and Hasso von Kietzell – multiple awarded creative & social entrepreneur and co-founder of TINAA CO_LAB – who will share their experience on crafting "the pitch". The meeting will be moderated by Olga Karpiuk – EBS doctoral candidate, Gründungsfabrik Rheingau. Learn about different styles of presenting and pitches, get to know how to start branding your product/service, listen to and comment on a real pitch and prepare yourself for your successful pitch.