Diese Veranstaltung hat bereits stattgefunden.
Search Engine Optimization (SEO) & Google Analytics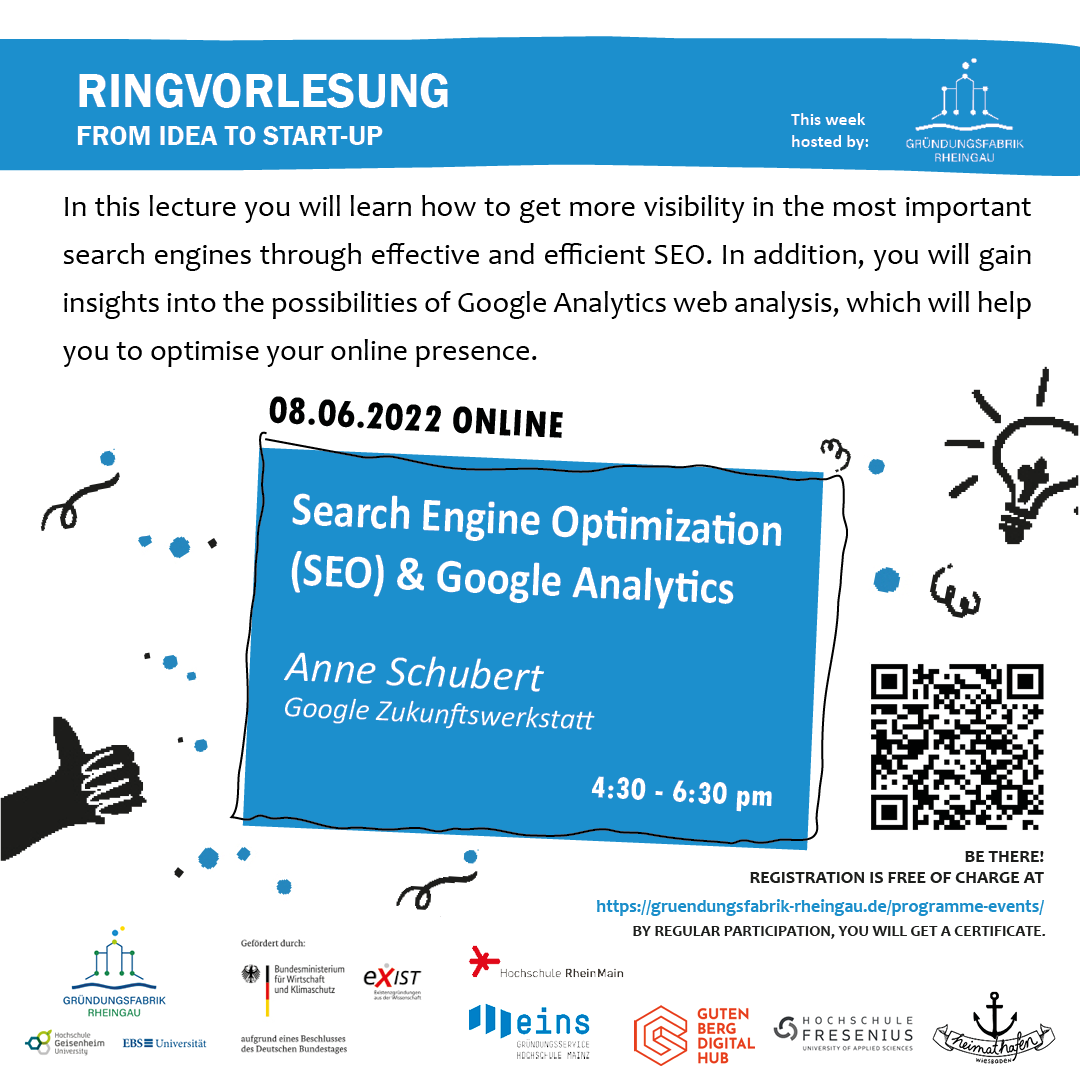 In this lecture you will learn how to get more visibility in the most important search engines through effective and efficient SEO. In addition, you will gain insights into the possibilities of Google Analytics web analysis, which will help you to optimise your online presence.